dGRAY's Furniture, LLC

Restoration & Refinishing

Spence G. Middleton

 

(804) 261-3679Â 

 

5708 Greendale Road

Richmond, VA 23228

 

Jefferson Hotel

 

Lemaire Restaurant

 

Summer, 2009

 

dGray's provided all the finishing of the new mahogany crafted by A.C.W. in the restaurant for the spring 09 remodeling. Which included the new design and crafted Bar, Back Bar, Wine Displays and all Service Stations varieties. 

Spence:  "To say I am pleased is a gross understatement and any attempt to convey my appreciation of your skills is inadequate. Your workmanship is superb!! The transformation of these pieces was amazing! The finish was as I had hoped but didn't think anyone would do anymore (I haven't seen finish on new furniture look as good).  In short order you will have to start declining business because of demand.  I need to hurry and get  my remaining pieces to you before you have to start turning customers away. 

Again, many thanks for the spectacular job you did with the sideboard, card table, gate-leg table, and two chairs. Â 

The sideboard never looked that fine even when new".

R. Greene  Smithsonian Institute, D.C.

16 June, 2004

Where we take pride in refinishing your family heirloom back to its original glory!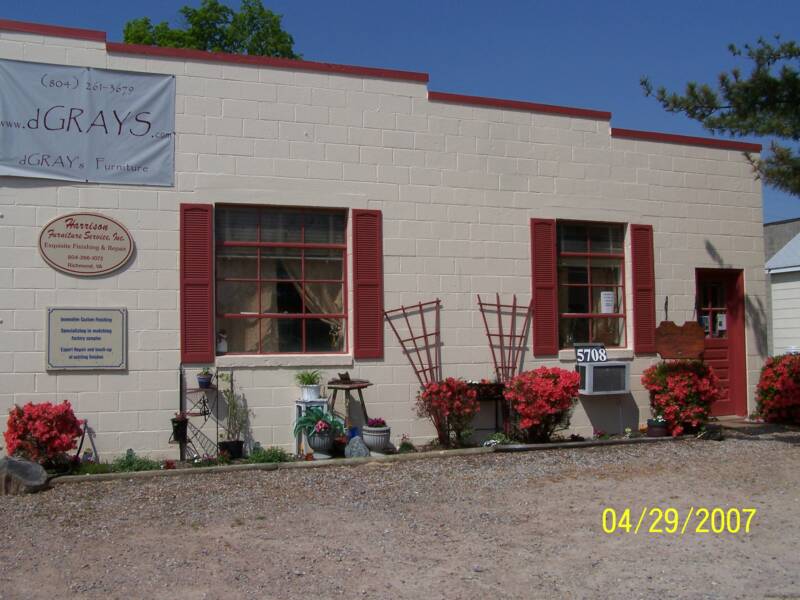 M.L.CAMPBELL Wood Finishing Systems 

offering their NEW water borne finishes. This unique system improves indoor air quality with low VOC products and environmentally conscious

GREENGUARD Indoor Air Quality Certified

based on 7 day cure time before installation

dGRAY's Furniture, LLC

we offer the capability to use the new "green" Â finishing options from stains to water borne coatings through use of the M.L.Campbell products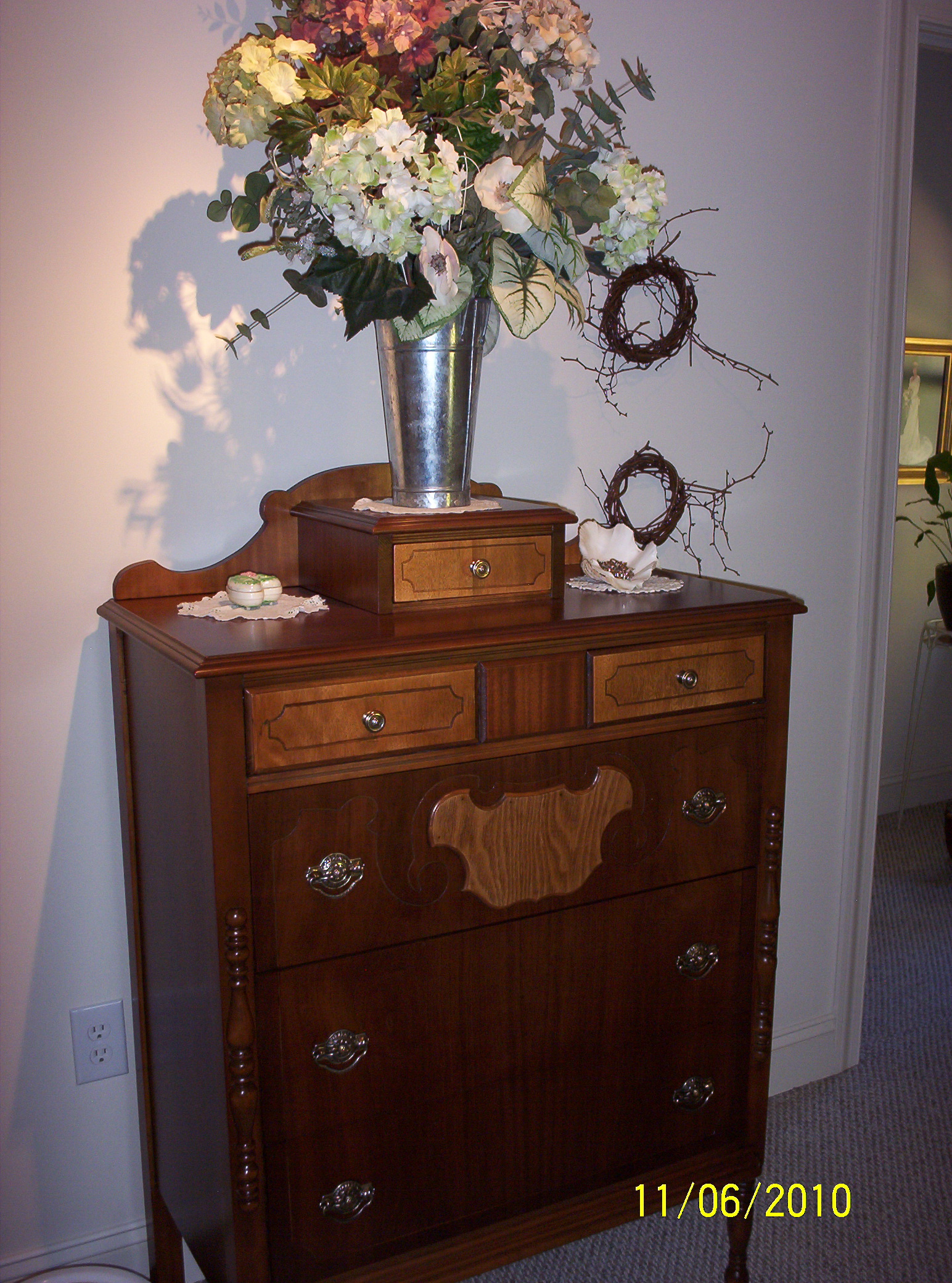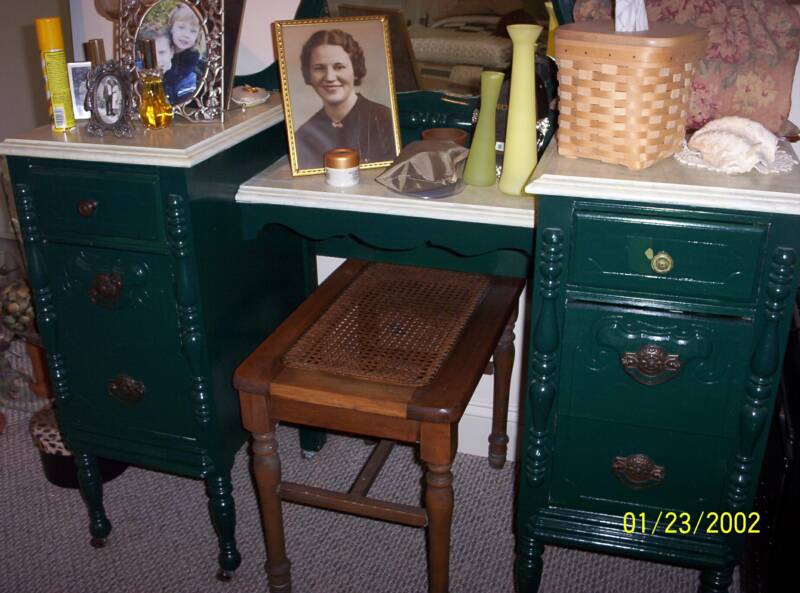 Rollover mouse 

before/after

To dGRAY's,

Spence, You can't believe the joy I have using the refinished bedroom set. I really believe my parents would be pleased that it has been restored to its original beauty. The various woods really show well.

I appreciate the care given the details of the refinishing and the preservation of labels on mirror backs. What treasures!

I've attached several pictures of the pieces...all the drawers are full; lamps, hand mirror and pictures have been carefully returned to their places. thanks for the wonderful job.

Sincerely,

Betty Berschel 

This page was last updated: 29 June, 2015
Shop Visiting Hours
Mon - Thurs
8am - 4PM
Friday
8am - 2:00PM
By Appt. - Anytime
Door Restoration

We offer the capability to restore your front door back to new from sun and weather damage.